Members of AEPMA (Australian Environmental Pest Managers Association)
The Australian Environmental Pest Managers Association (AEPMA) represents professional pest managers across Australia, and sets standards for the pest management industry, an optimum association for the Industry within Australia.
Contractor safety management for OH&S, workplace safety, risk management compliance.
Licensed under the Victorian Department of Health.
Finalist for AEPMA Pest Manager of the Year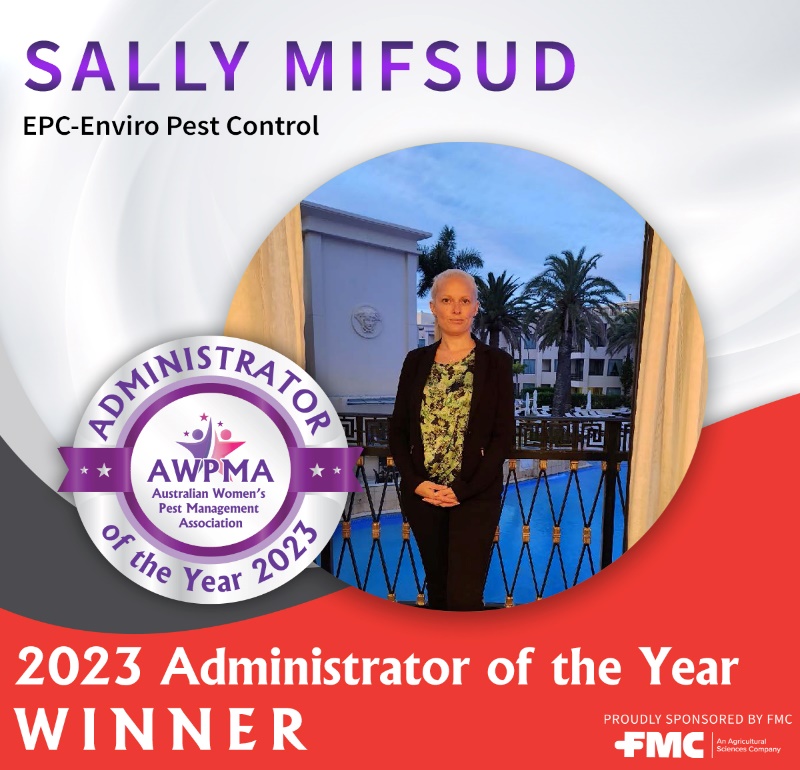 Winner of the Administrator of the Year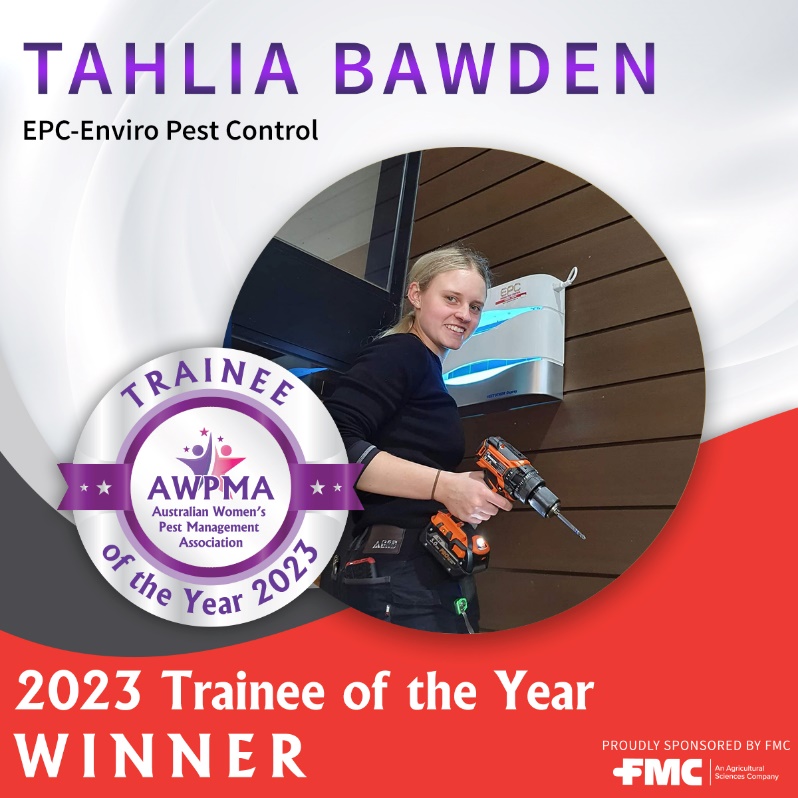 Winner of the Trainee of the Year
EPC - Enviro Pest Control is a highly committed company with outstanding customer service
This is achieved by delivering high quality treatment for pest infestations and prevention programs to maintain the highest standards for commercial, industrial and domestic environments.
All services at EPC – Enviro Pest Control are carried out by fully trained and qualified Licenced Technicians who have undergone current police and working with children checks, We are fully licensed and registered under the Victorian Department of Health.
Our technicians only use safe and effective pesticide formulations for the best possible pest management solutions. Occupational health and safety is now a major issue in industry and commerce and we have adopted many new pest management techniques and products in accordance with health and safety.
Why Choose Us
Treatment
We can treat a wide range of pest problems, from rodents to insects to birds. There is no job our qualified team cannot handle. Contact us today for a free quote!

Customer Service
We are competitively priced and offer friendly customer service. We are happy to work around you to suit your needs for your business or home. We discuss your options in detail and give you the best solution possible for the best outcome possible.

Environmentally Responsible
Where possible we are as environmentally conscious as we can be, but please be aware we must use some chemicals to eradicate certain types of pests and make sure it lasts. You can find out what types of products we use by browsing this site.

Convenience
We travel to you and are happy to come on site to assess the situation and to determine the best tools for the job. We operate in the Metropolitan area of Victoria.

Experience
We use the latest in pest control products. All our workers are fully trained and qualified under the Victorian Department of Health. We comply to all Occupational Health and Safety requirements and perform a risk assessment before each job. You can rest assure we know what to do to eradicate all types of pests and help you prevent infestation.

Quality
We always keep in contact with you. We listen to your needs and want the best pest control outcome for you. We strive to reach 100% customer satisfaction. You can reach us by phone, email, through our website or on social media.

With our rapid response time, we ensure you will have your pest control issue addressed immediately. We make pest protection easy and hassle-free, providing you with the best customer service experience in the industry.
CONTACT US NOW FOR A FREE QUOTE